Water Rate Reform Workshop Series: How rates affect water use, social equity and revenue stability
Join the Water Reliability Coalition for the first of two workshops on water rate reform
Thursday, March 1, 2018
10:00 a.m. - 11:30 a.m.
San Diego Regional Chamber of Commerce
402 W Broadway #1000,
San Diego, CA 92101
Parking Information
What do changes in water rates mean for our region?
The first workshop, in a two-part series on water rate reform, will focus on upcoming City of San Diego water rate decisions – and how these decisions may affect various communities and stakeholders. Speakers and panelists will discuss the relationship between water pricing, water use, social equity and revenue stability.
Attendance is free but registration is required.
Agenda
Welcome by Sean Karafin, Co-Chair of the Water Reliability Coalition
Speaker and attendee introductions
Presentation on upcoming water rate decisions by City of San Diego Public Utilities Department
Panel discussion on the relationship between water pricing, water use, social equity and revenue stability
Audience questions
Panelists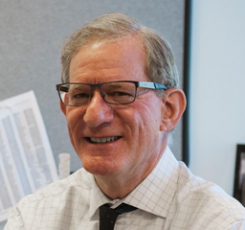 Alan Karnovitz
Economics and Financial Services Group Leader, Hazen & Sawyer
Mr. Karnovitz has more than 35 years of experience performing economic impact, regional economic, financial, and cost benefit analyses and environmental assessments. In his current position at Hazen, he has led a wide range of projects for our municipal clients including Financial Capability Assessments, Integrated Planning Framework evaluations, Stormwater fee studies, affordability assessments, and financial modeling for capital investment planning. Mr. Karnovitz has also worked extensively in international development performing economic and environmental assessments of planned water, sanitation, transportation, and power infrastructure projects in more than 20 countries. He recently led a financial and institutional sustainability study of the water sector in Ulaanbaatar, Mongolia.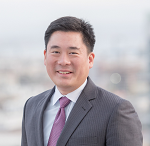 Haney Hong
President & CEO, SD County Taxpayers Association
A husband, Reserve Naval officer, and student of citizenship, Haney Hong is President & CEO of the San Diego County Taxpayers Association. He is focused on robust citizenship engagement and firmly believes that such engagement is the first line of defense against internal and external threats to a healthy democratic society. Haney is a graduate of Stanford and Harvard Universities and sits on several boards--non-profit and government--on the East and West Coasts. He teaches at Point Loma Nazarene University, the United States Naval War College, and the University of California San Diego.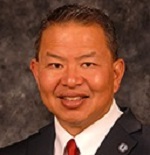 Vic Bianes
Director, Public Utilities Department
The City of San Diego Public Utilities Department serves more than 1.3 million people populating more than 200 square miles of developed land. In addition to supplying more than 280,000 metered service connections within its own incorporated boundaries, San Diego conveys and sells potable water to the City of Del Mar, the Santa Fe and San Dieguito Irrigation Districts, and the California American Water Company, which, in turn, serves the Cities of Coronado and Imperial Beach and portions of south San Diego. The Public Utilities Department receives no revenues from sales or property taxes, operating solely on funds from rates and service charges.
SAVE THE DATE!
The second workshop in the two-part series will take place April 5th from 10am - 11:30am at The San Diego Foundation.
March 1, 2018 10:00 AM through 11:30 AM
402 W Broadway #1000




See Parking Information




San Diego

,

92101




United States