Water Rate Reform Workshop Series: A Deep Dive into Water Rate Structures
Join the Water Reliability Coalition for the final workshop on water rate reform
Thursday, April 5, 2018
10:00 a.m. - 11:30 a.m.
The San Diego Foundation
2508 Historic Decatur Rd #200,
San Diego, CA 92106
Join the Water Reliability Coalition for their second workshop on water rate reform. Panelists will discuss the feasibility of various rate structures for the City of San Diego, including the pros and cons of budget based billing, consumption based rates and other rate structures. Discussion will focus on best practices and lessons learned from other water utilities such as the Irvine Ranch Water District.
Attendance is free but registration is required.
Panelists

Paul Cook
General Manager of Irvine Ranch Water District
As General Manager Mr. Cook is responsible for all aspects of day-to-day District operations including a staff of nearly 325 and a combined annual Operating and Capital Budget of over $225 million. IRWD continues its long-standing commitment to water supply reliability, sustainability and innovation with capital projects that include the largest project in IRWD's history, the Biosolids and Energy Recovery Facilities Project. IRWD has expanded the production and use of recycled water, and added to its water supply portfolio with new local wells, additional water treatment facilities, and an innovative water banking program. Customer rates continue to be among the lowest in Orange County.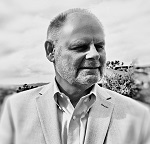 Gordon Hess
Chair, Independent Rates Oversight Committee for the City of San Diego
Gordon has over 30 years of public and private sector experience and is a former executive level manager with a major southern California wholesale water agency. Gordon is the Chairman of the City of San Diego's Independent Rates Oversight Committee (IROC), a past Chairman of the San Diego Regional Chamber of Commerce's Water and Energy Committee and served as an appointed member of the City's Water Policy Implementation Task Force. He is also involved with various community groups and organizations. He holds a Bachelor of Science Degree in Agricultural Engineering from California Polytechnic State University, San Luis Obispo and is a registered Civil Engineer.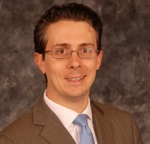 Charles Modica
Fiscal and Policy Analyst for the City of San Diego's Office of the Independent Budget Analyst
Charles staffs the City Council's Environment Committee, and his work includes analyzing and forecasting City revenues and fees, preparing analyses of City ballot measures, and analyzing the budgets and operations of several City departments. This includes analysis of the City's Public Utilities Department and the rates necessary to support water and sewer service for City residents and customers. Prior to joining the Office of the IBA, Charles worked for the City of Los Angeles, where he oversaw implementation of that city's Proposition O storm water improvement program and worked on analyses of LADWP's water and electricity rates.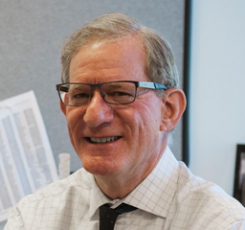 Alan Karnovitz
Economics and Financial Services Group Leader, Hazen & Sawyer
Mr. Karnovitz has more than 35 years of experience performing economic impact, regional economic, financial, and cost benefit analyses and environmental assessments. In his current position at Hazen, he has led a wide range of projects for our municipal clients including Financial Capability Assessments, Integrated Planning Framework evaluations, Stormwater fee studies, affordability assessments, and financial modeling for capital investment planning. Mr. Karnovitz has also worked extensively in international development performing economic and environmental assessments of planned water, sanitation, transportation, and power infrastructure projects in more than 20 countries. He recently led a financial and institutional sustainability study of the water sector in Ulaanbaatar, Mongolia.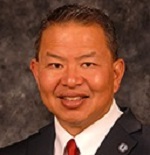 Vic Bianes
Director, Public Utilities Department
The City of San Diego Public Utilities Department serves more than 1.3 million people populating more than 200 square miles of developed land. In addition to supplying more than 280,000 metered service connections within its own incorporated boundaries, San Diego conveys and sells potable water to the City of Del Mar, the Santa Fe and San Dieguito Irrigation Districts, and the California American Water Company, which, in turn, serves the Cities of Coronado and Imperial Beach and portions of south San Diego. The Public Utilities Department receives no revenues from sales or property taxes, operating solely on funds from rates and service charges.
April 5, 2018 10:00 AM through 11:30 AM
2508 Historic Decatur Rd #200




San Diego

,

CA

92106




United States