Are you interested in learning more about how to reduce your multifamily buildings operating costs? Join CSE and BayREN at the PG&E Pacific Energy Center to find out how to save money and help your apartment building stand out from the crowds.
BayREN administers the Bay Area Multifamily Building Enhancements (BAMBE) program, offering incentives for energy efficiency upgrades and serving as a resource to refer you to a different incentive program if your project scope does not qualify.
CSE will cover the principles of going solar in the PG&E territory using virtual net metering and how you can see electricity bill saving across common area and tenant accounts.
Virtual net metering is a utility arrangement offered by Pacific Gas and Electric that allows for a market-rate multi-metered, multi-tenant property to install a single solar electric system which can be shared by multiple onsite tenant and common load utility accounts, resulting in direct, on-bill savings. *Please note that the solar session will focus on solar for market-rate apartment buildings.
Agenda topics:
BAMBE overview
Value proposition & tenant recoupment methods
Financing opportunities
Finding an experienced contractor
Post-installation monitoring and administration
Case Studies
Q&A
*Solar contractor solicitations will not be permitted at this event. If you are a solar contractor, please consider attending one of our contractor trainings, as this event is meant for property owners.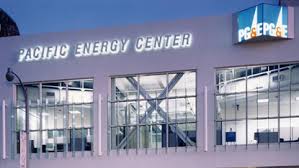 Feel free to contact us directly for more information at smp-nem-v@energycenter.org.
About Center for Sustainable Energy:
Founded in 1996, the Center for Sustainable Energy (CSE) is a mission-driven nonprofit dedicated to developing a clean energy future that addresses climate change, increases energy independence and generates lasting economic and environmental benefits. CSE empowers such innovation by leveraging its expertise in clean transportation, distributed energy resources, energy efficiency, energy engineering and regulatory and policy support. As a trusted advisor, CSE partners with clients of all sizes to achieve their sustainability objectives through a suite of energy services that include comprehensive program design and management, research and analysis, technical advising, incentive and rebate management, and education and outreach.
As a part of the Department of Energy SunShot Initiative's Solar Market Pathways program, the Center for Sustainable Energy is driving the Virtual Net Metering Market Development Project to help advance solar deployment in the multifamily building sector across California.
About BayREN:
BayREN is a collaboration of the 9 counties that make up the San Francisco Bay Area. Led by the Association of Bay Area Governments (ABAG), BayREN implements effective energy saving programs on a regional level and draws on the expertise, experience, and proven track record of Bay Area local governments to develop and administer successful climate, resource, and sustainability programs. BayREN is funded by California utility ratepayers under the auspices of the California Public Utilities Commission. One of only two Regional Energy Networks in the state, BayREN represents 20 percent of the state's population.
BayREN's multifamily program offers cash rebates and free energy consulting for undertaking energy upgrades. The program assists in planning energy saving improvements designed to save about 15% of a building's energy usage and provides $750 per unit in rebates to help pay for the upgrade. Since the program's inception in 2013, it has helped upgrade 20,000 multifamily units across the Bay Area.
July 26, 2017 6:00 PM through 7:30 PM
PG&E Pacific Energy Center




851 Howard Street




San Francisco

,

CA

94103




United States