CSE is leading an effort for the Department of Energy to accelerate wider development of combined heat and power energy technologies in California, Nevada and Hawaii. Through the Pacific Combined Heat and Power Technical Assistance Partnership (CHP TAP), CSE is contributing to the national goal of adding 40 gigawatts of CHP capacity by 2020.
To further develop the CHP market, CSE provides education, outreach and technical assistance to a wide spectrum of stakeholders, including commercial and industrial end users, state decision-makers, electric and gas utilities, trade associations and nonprofit organizations. Assistance includes evaluating the economics, reliability and environmental value of proposed energy systems.
Pacific CHP TAP Impacts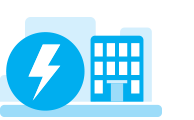 $66+
million in potential energy savings
CSE has qualified 85 potential CHP projects that would yield over $66 million in annual energy savings if deployed.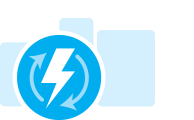 115+ MW
of electricity capacity identified
Qualified projects would provide more than 115 megawatts of electricity capacity if implemented.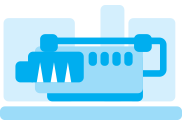 225
qualification screenings
To date, CSE has assessed 225 individual facilities for combined heat and power deployment.
Program at a Glance
Promote and assist in transforming the market for combined heat and power technologies
Program administrator for Pacific CHP TAP covering California, Hawaii and Nevada
Emerging Technologies, Renewable Energy
DE Solutions, Energy & Environmental Economics (E3), Valley Consulting, San Diego Gas & Electric, Pacific Gas and Electric, Southern California Gas
State or Local Policies Supported
AB 970, SB 412, AB 1150, SB 861, Accelerating Industrial Energy Efficiency (Executive Order 13624)
Engagement with 1,600 potential CHP adopters over the past three years and evaluation of 225 facilities for potential CHP energy systems