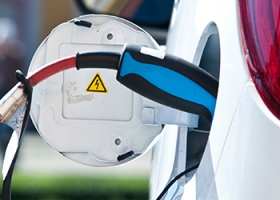 Blog article
Post Date Apr 25, 19
Ryan Bodanyi, CSE's senior specialist for clean transportation, addressed this question in a February 26 presentation at the 22nd Annual Energy, Utility & Environment Conference (EUEC). The EUEC is one of the largest events of its kind, featuring thousands of delegates, 400 expert speakers and top officials from utilities and environmental regulators nationwide.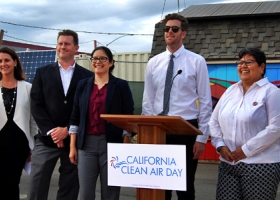 Blog article
Post Date Oct 10, 18
Poor air quality affects us all, but is especially harmful to seniors, children and those with respiratory illnesses who are the most vulnerable. It's important for San Diego residents and businesses to recognize this situation and work to lessen local air pollution, which is mainly a byproduct of the transportation sector.
News release
Post Date May 02, 18
New online resources are now available to help Californians finance and install plug-in electric vehicle (EV) charging equipment at public locations to meet the growing demands of plug-in EV drivers.