Blog article
Post Date Nov 16, 17
Nationwide, solar photovoltaic (PV) systems are being installed in record numbers, with the total solar capacity approaching 50,000 megawatts of power. According to the Solar Energy Industries Association, that's enough solar output to run more than 9 million homes.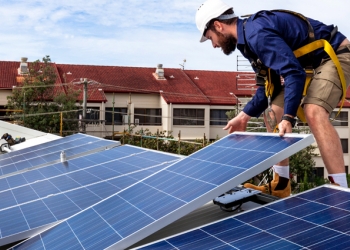 News release
Post Date May 15, 17
Simplifying solar adoption for apartment owners and condo communities
CSE is collaborating with EnergySage, an online solar marketplace, to promote and simplify installations of solar electric power systems at multifamily residences in California.