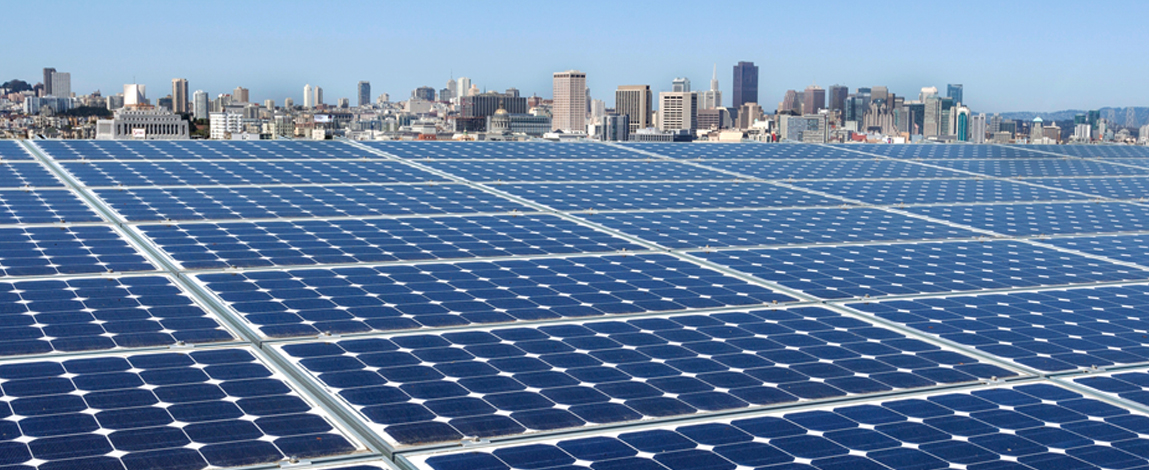 SB 288 designed to safeguard consumer rights to generate and store renewable energy
Can you imagine your life as you know it without electricity?
We need electricity to perform most jobs, connect us with crucial information, run our infrastructure, communicate with the outside world, receive vital life support from machines and even cook food. In fact, electricity has become so essential to our daily lives that some lawmakers have sought to root the right to generate electricity into existing laws.
There are many ways a lawmaker can approach this, but the most natural path so far has been to nest renewable energy generation within established property rights. This is because no one questions whether you have the right to plant flowers in your yard, mow your lawn or repair your roof. It only seems natural then that you should also have the right to do something as benign and useful as collect sunlight to produce electricity on your own property as well.
Roadblocks to Self-Generation
Regrettably, the right to access and use sunlight to generate electricity on one's own property is not uniformly recognized across the United States. This is because most of our property rights come to us through a smorgasbord of judicial decisions stretching back for centuries under the common law tradition. Many of these important decisions were then codified into statutes and regulations before anyone could predict how important electricity would become, or how easily it could be cleanly produced through harnessing sunlight.
Accordingly, one's right to access the sun to generate electricity is not always respected or understood by the courts, and some property owners across the United States have been left without legal remedies to access renewable resources on their land. To correct or head off these determinations, many states began to pass laws that specifically recognized one's right to access the sun to generate electricity. California spearheaded this effort when it passed the Solar Rights Act and Solar Easement and Solar Shade Control Act in 1978.
Making the Grid Connection
These laws have proven effective in preserving the right to access sunlight to generate electricity on one's own property, but they don't address one very crucial part of the renewable energy equation—interconnecting with the electric grid. Nearly every renewable energy system installed needs to connect to the larger electric grid to provide the most value, both to the individual consumer and shared via the electric grid. Thus, any conversation that relates to your right to capture sunlight to generate electricity on your property must also include your ability to interconnect with California's electric grids.
The largest gatekeepers to California's electric grids are the investor-owned utilities (IOUs) San Diego Gas & Electric, Pacific Gas and Electric and Southern California Edison. Other electric grids in large metropolitan areas, such as Los Angeles or Sacramento, are served by publicly owned utilities. Before a sustainable energy system can go live, these entities must first grant you "permission to operate" on their electric grid. Unfortunately, the process of interconnecting a renewable energy system to the grid can often be vague and frustrating.
To help simplify interconnection, the California Public Utilities Commission (CPUC) has collaborated with the IOUs over the past few years to streamline the process. This has resulted in improved interconnection application timelines and greater transparency, but many issues remain. For example, it can still be very difficult to interconnect PV systems in some utility service areas, effectively forcing some to go off-grid if they want to produce their own renewable energy.
Looking forward, as technologies and circumstances change, the CPUC and IOUs must continue to work together to solidify all California homeowners and businesses' ability to interconnect their renewable energy systems to the grid in ways that are beneficial and practical for everyone. This includes the relatively recent arrival of affordable energy storage, which can make renewable energy systems more beneficial for both the renewable energy system owners and operators of the larger electric grid.
To ensure this important work continues, California State Senators Scott Wiener and Jim Nielsen introduced Senate Bill (SB) 288 (Wiener, 2019). SB 288 directs the CPUC and the California Energy Commission to establish streamlined and standardized processes for the review of interconnection requests from customers that seek to install renewable energy and energy storage systems on both investor-owned and publicly owned utility grids. In addition, SB 288 directs these agencies to ensure these processes remain transparent and updated as required by the market and emergence of new technologies.
In summary, SB 288, if passed, will join the Solar Rights Act and the Solar Easement and Solar Shade Control Act in preserving your right to effectively generate and store renewable energy in California.
Nevertheless, not everyone is convinced SB 288 would result in beneficial outcomes. Opponents of SB 288 have expressed concern that language in the bill could create a conflict between the rights of all Californians to generate and store electricity and the IOUs' obligation to ensure that systems that connect to the grid are operating safely. Thus, SB 288 may substantially change before it potentially passes through the legislature to receive Governor Newsom's signature. Notwithstanding the fate of SB 288, its fundamental premise should prevail–officially recognizing that all Californians should be able to meaningfully generate and store renewable energy.