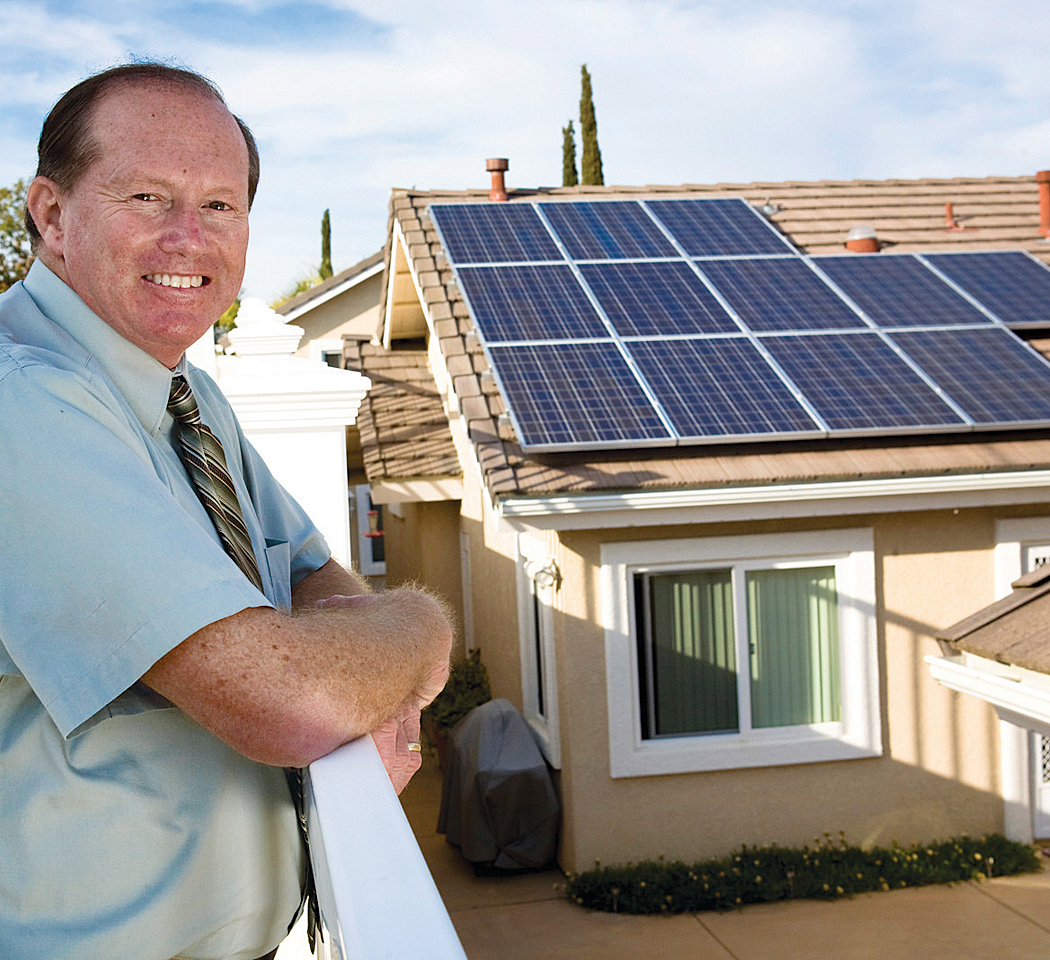 Rebates for home solar energy systems from the California Solar Initiative (CSI) are ending in the San Diego region after supplying some $54 million in support of more than 17,900 residential installations since the program's inception in 2006.
As of last Friday, February 14, CCSE has implemented a waitlist for all new residential applications to ensure remaining CSI incentive funds are not overcommitted. Waitlisted projects may still receive funding as older projects drop off and funding becomes available.
CSI-supported residential installations have generated sales exceeding $633 million for local solar contractors, equating to nearly 95 MW of capacity that has been installed in the San Diego region.
CSI residential rebates in San Diego were initially suspended in January 2013 when existing funds were spent, but in October, CCSE successfully petitioned the California Public Utilities Commission to allow them to shift $5 million from its commercial solar project budget to home installations. Those funds are now allocated for pending rebates.
Major milestone for local solar
"This is a major milestone for solar energy adoption in San Diego County," said CCSE Executive Director Len Hering, RADM, USN (ret). "The CSI program has proven the effectiveness of consumer-scale solar and has helped lower prices, making rooftop solar a significant and cost-effective alternative to buying power from the local utility – and solar will continue to make economic sense, even without rebates."
Since the program began, residential solar system costs in California dropped by 45 percent, making solar more accessible to middle- and low-income markets. Today in San Diego, the typical residential solar installation is $4 - $7 per watt. Program residential incentives ranged from $2.50 per watt in 2007 to 20 cents per watt at the final rebate level.
In addition to the residential solar rebates, the CSI program in San Diego has also awarded $127 million in nonresidential incentives for nearly 88 megawatts of solar generation capacity. CCSE reports the commercial sector still has about $10 million to fund approximately an additional 18 megawatts.
Impacts beyond rebates
In 2006, the California Public Utilities Commission selected CCSE to issue the San Diego CSI rebates, making it the only nonutility administrator in the state, and in 2007, the center began awards for both residential and commercial solar PV systems in what was to be a ten-year program of declining incentives as solar installations increased.
The CSI program has supplied consumer protection, market information and data, streamlined permitting and grid connection and low-income access to solar. These issues are equally important to the future sustainability of solar in California because solar providers work across utility and municipal boundaries and because consumers need access to transparent and consistent data and information.
Rebates available now
In addition to issuing commercial and multifamily low-income solar PV rebates, CCSE will continue providing incentives for residential natural gas-displacing solar water heating and offer homeowner workshops on the basics of solar, how to select a qualified contractor and home energy efficiency.