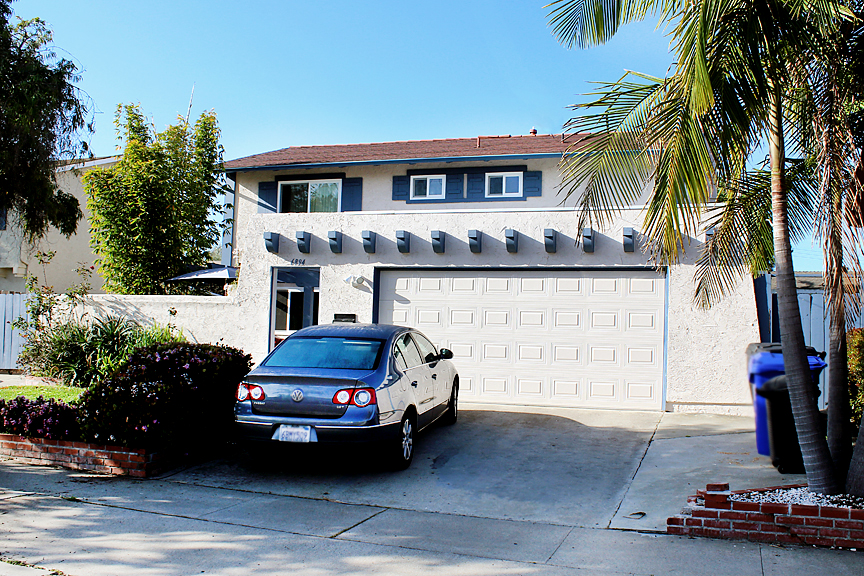 When Chris Branson bought his first home, a 1966-built house in the University City neighborhood of San Diego, he was eager to start remodeling and making improvements. His biggest concerns were the furnace, sliding doors and windows. 
"The lights would dim when the furnace was operating and it was too noisy," said Chris. "The doors and windows were not safe and secure, and depending on the weather, you could feel the radiant heat or cold air coming through the windows."
Chris called an Energy Upgrade California™ Home Upgrade participating contractor to conduct a thorough energy assessment and perform energy efficiency improvements. The contractor replaced the old single-pane windows and upgraded the furnace to a high-efficiency model. The contractor also sealed the home's air leakage, replaced the leaky ducts and installed attic insulation, ensuring the furnace wouldn't have to work as hard to keep the home warm.
Chris received a $2,500 rebate through the Home Upgrade program, and he reports that his energy bills have gone down 20-40 percent.
"Overall, I am quite pleased with the results of all the upgrades," said Chris. "My home is cleaner, quieter and more secure. The temperatures are consistent and my bills are lower."
To share his experience with neighbors, Chris is opening his home for free, educational tours. Visitors will get to talk with him, the contractor who performed the upgrades and energy efficiency experts from CCSE.
Open for Tours
At 6894 Fisk Ave, San Diego, CA 92122 - See Map