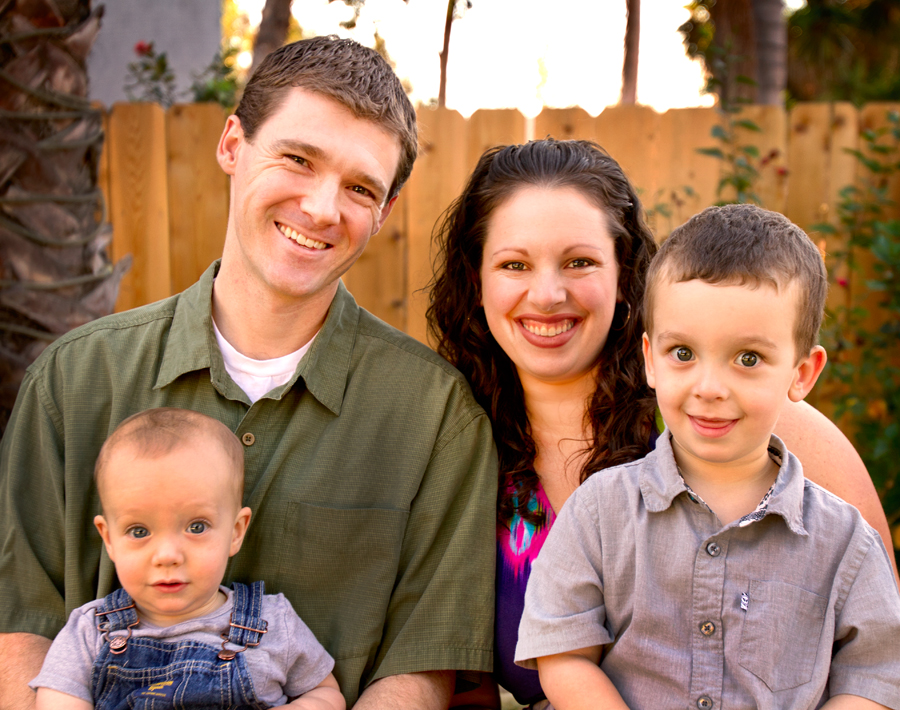 Eliot and Ashley Metzger started researching energy efficiency programs before they even moved into their Scripps Ranch house. It turned out to be time well spent. During their first winter in the 1970-built home, the furnace cycled on multiple times each night and the bedrooms fluctuated between too cold and too hot. 
A home energy assessment pinpointed the causes of the temperature fluctuations and wasted energy. "We had no idea until the energy assessment was conducted that we were wasting much of our heated and cooled air through leaky air ducts and that this system was working so poorly," Eliot said.
Based on the results of the assessment, the Metzgers decided to improve their home with new ducts, attic insulation, whole-house air sealing and dual-pane windows. By working with an Energy Upgrade California™ Home Upgrade participating contractor, they were able to access a $3,000 rebate to make the project more affordable.
"This was the perfect opportunity to make our house more comfortable and safer while enabling us to save on our energy bills," said Ashley. "We have learned an immense amount about our house throughout the energy upgrade process," Eliot added.
The Metzgers are sharing their knowledge with neighbors by opening up their energy-efficient home for tours this spring. Visitors will get to talk with the homeowners, their contractor and energy efficiency experts from CCSE.
Open for Tours
At 9928 Tudor St, San Diego, CA 92131 - See Map