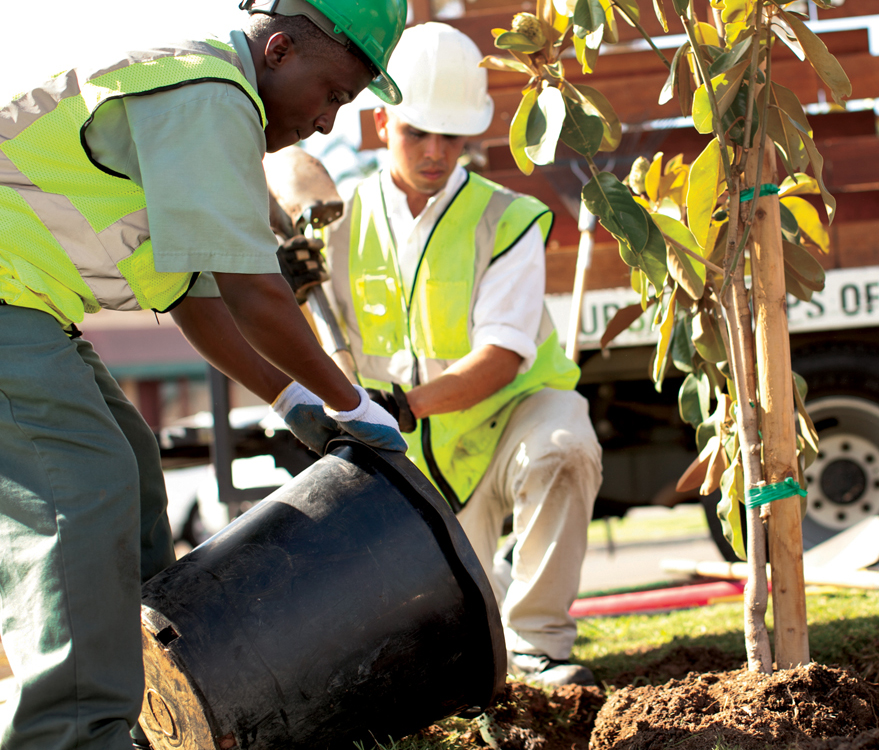 CCSE is helping to create Tree San Diego, a new organization forming to advocate for community trees, as a spin-off from the Urban Forestry Advice and Technical Assistance Center and is seeking volunteers for its board of directors.
According to Andrea Cook, CCSE senior manager of education, the only official requirements to serve on the board are to be a resident and be over 18 years old, but what it takes is a desire to expand community interest in trees and engage in advocacy for developing canopy-lined streets and shaded locations. The organization is seeking individuals who have expertise in areas related to community development, urban planning and environmental issues.
"Tree San Diego is working to show the value of trees and advocate for increased tree planting and quality tree care," Cook said. "We will be providing the public, horticultural professionals and others with educational resources needed to reverse the trend of declining urban tree canopy in San Diego County."
Among the activities of Tree San Diego is establishing a cadre of volunteer tree stewards to advocate, plant and care for trees in communities throughout the county. The stewards will assist schools with educational programs, identify and tag trees and engage with organizations and neighborhood groups in planting trees.
Anyone interested in learning more about Tree San Diego is welcomed to attend organizational meetings on Friday, Feb. 28, from 12 noon to 1:30 p.m., or on Tuesday, March 11, from 6:00 to 7:30 p.m., at CCSE's offices in Kearny Mesa. Refreshments will be served. For more information, visit www.treesandiego.org. The Mission Hills Garden Club will be the lead organization and fiscal sponsor for Tree San Diego until it achieves independent nonprofit status.