CSE is leading the charge to create and accelerate sustainable energy programs that open and advance markets across the nation.
We have 25 years of experience assisting governments, regulators, utilities, businesses, consumers and, most recently, community choice aggregators.
We run multimillion and even billion-dollar programs in clean transportation, renewable energy and the built environment. And we're experts in the integration of sustainable energy technologies, policies and practices needed to create connected systems of distributed energy resources and electrified transportation.
Information Technology Backbone
Agile, intelligent, robust and flexible
We have invested significantly in developing a high-end program management and data-handling information technology backbone. Completely customizable to our clients, the system provides a fully scalable, internet-based platform that securely processes rebate applications, streamlines funds issuance and provides full accounting reconciliation.
Our platform's workflow and reporting capabilities have been optimized through years of refinement in the largest rebate programs in the U.S. Our platform assures program sponsors that their funds are administered efficiently and go primarily to consumers rather than costly manual administration or never-ending platform development.
Our systems easily integrate with established document handling and customer relationship management platforms and leverage scaled data capture, validation and analysis to provide stakeholders with reliable data they need to iteratively assess and refine their program to meet goals.
Footbridge Across the Valley of Death
Demonstrate, validate and fund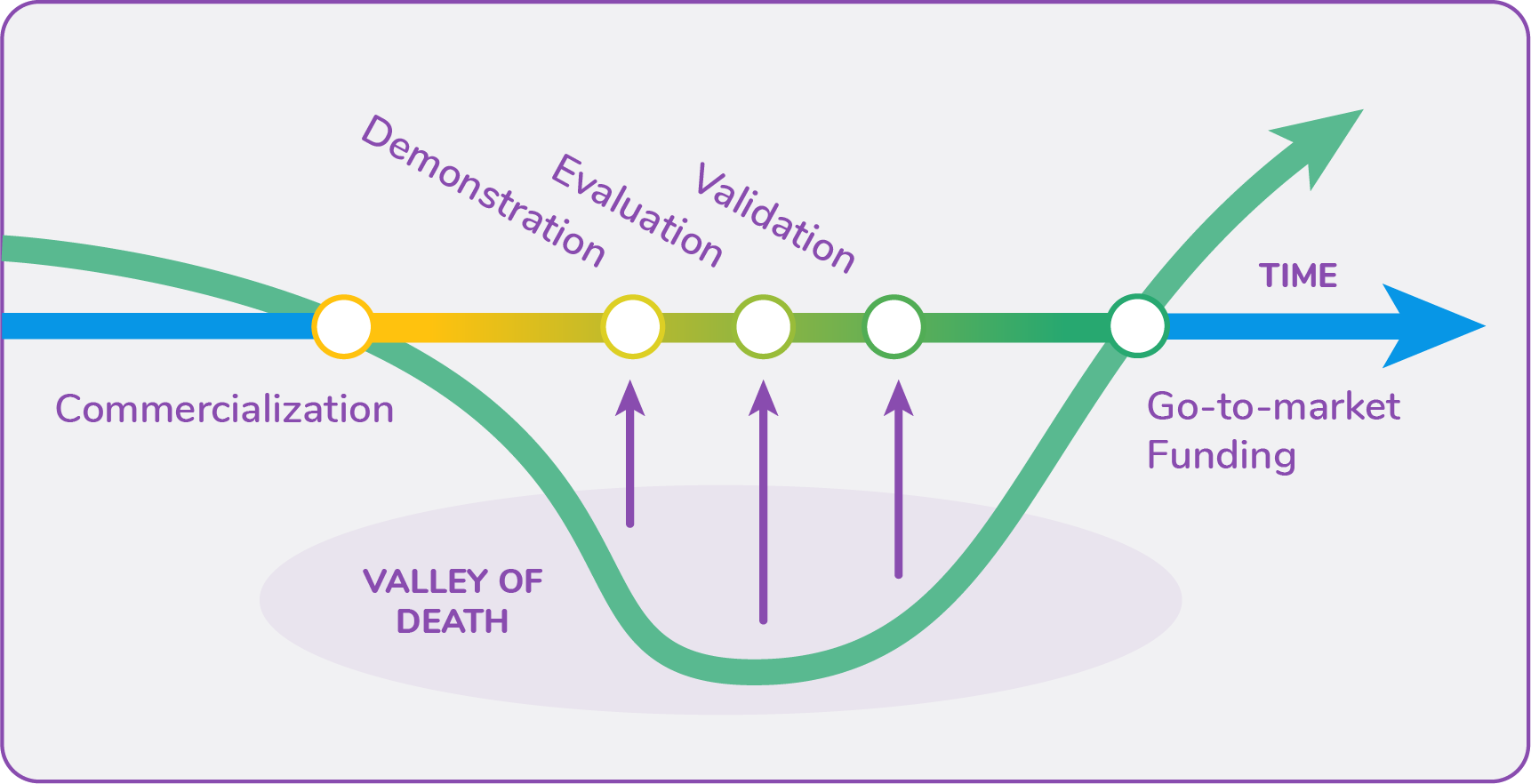 Commercialized, scaled and potentially important renewable energy technologies often stall out because they lack the referenceable customer validation required to attract go-to-market investor funding. This middle ground between commercialization and the funding required to drive market adoption is sometimes referred to as the valley of death.
We supply a footbridge over this business chasm by serving as a trusted, neutral partner that can help put government funding to work for clean technology development. We administer pilot programs that demonstrate, evaluate and validate emerging clean energy technologies. We work with technology developers, manufacturers, customers providing demonstration test sites, and others to design and implement demonstration and validation programs.
There's an urgency to what you do. The world needs more and better clean technologies to achieve our goals for decarbonizing transportation systems and the built environment. We can help you speed up the process.
We design, consult and advise.
We educate, train and create jobs.
We partner with you to meet our mutual goals.