The Center for Sustainable Energy (CSE) administers the largest EV infrastructure incentive program of its kind in the nation: the California Electric Vehicle Infrastructure Project (CALeVIP).
CALeVIP works with local governments and community partners to incentivize Level 2 and DC fast chargers at businesses, workplaces, apartment buildings, condominiums and public agencies. More than half of the funding invested so far has gone to support EV chargers in low-income and/or disadvantaged communities. The 13th regional project launches in 2022.
The project is funded by a $200 million block grant from the California Energy Commission and $40 million from community partners recruited by CSE.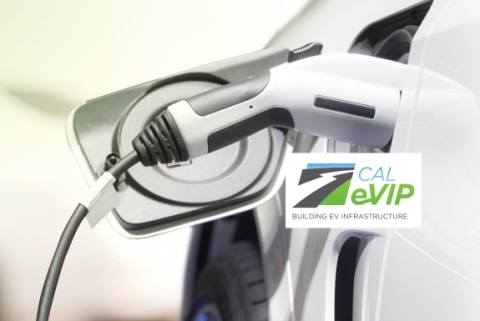 Program at a Glance
Program Goals
Improve air quality and reduce greenhouse gas emissions in California by increasing EV adoption through expanding charging networks
CSE's Role
Deploy EV charging effectively, efficiently and equitably by developing regional projects, recruiting funding partners, and marketing and issuing incentives to qualified program applicants
Technologies
Electric Vehicles (EVs)
EV Charging Infrastructure
Key Partners
California Energy Commission, Fuels and Transportation Division
State Policies Supported
California ZEV Action Plan, Clean Transportation Program
Impact Statement
Expand publicly available EV chargers to support the state goal of phasing out the sale of new gasoline-powered passenger vehicles by 2035 to reduce emissions that harm the environment and human health