With funding from the California Energy Commission, the city of San Francisco has chosen CSE to assist with accelerating the deployment of electric vehicles (EVs) by developing a neighborhood-based approach to EV charging for residents of multi-unit dwellings (MUDs). For widespread EV adoption, the two-thirds of residents who live in multifamily buildings need access to convenient charging infrastructure in or near their homes.
CSE is proposing EV charging solutions based on driver locations and charging infrastructure needs that will be easy to install in MUD garages and parking lots. A study will determine areas with the highest potential for greater plug-in EV adoption resulting from increased charging availability. This project is part of San Francisco's efforts to reduce carbon emissions by more than 38 percent over 2010 levels by 2030.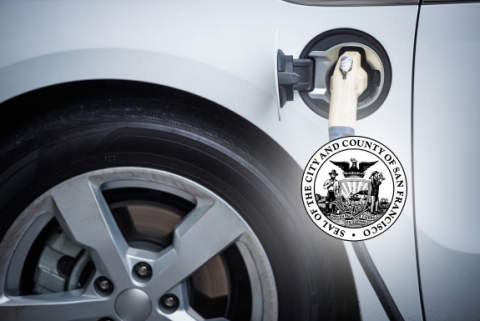 Program at a Glance
Program Goals
Increase the potential for electric vehicle usage by deploying charging stations at multi-unit dwellings (MUDs) in the City of San Francisco.
CSE's Role
Develop implementation paths and processes for expanding EV charging opportunities for residents of MUDs
Technologies
Electric Vehicles (EVs)
EV Charging Infrastructure
State Policies Supported
California 2016 ZEV Action Plan, Assembly Bill 8 (Perea)
Impact Statement
Addressing barriers and increasing access to EV charging opportunities at MUDs for private and shared vehicle drivers in the Bay Area