California Senate Bill 350 aims to achieve a 20 percent reduction in projected statewide building energy use from energy efficiency and conservation measures by 2030. Meeting this aggressive target will require leaders in the commercial building industry to evaluate the performance of holistic energy efficiency technology packages, specifically those that leverage emerging, precommercial energy efficiency measures.
With funding from the California Energy Commission, CSE is partnering with Walmart Inc. and other key partners to assess, install, test, measure and demonstrate the effectiveness of an integrated suite of precommercial energy efficiency technologies in an existing 20‐year‐old, 134,285-square-foot Walmart Supercenter located in Covina, Calif., within Southern California Edison's service territory.
The project will deploy high-efficiency heating, ventilation, air conditioning, refrigeration and lighting equipment in concert with integrated building-level controls and evaluate the impact of the technologies on utility costs, human comfort, operational efficiency, water consumption and maintenance costs. The objective is to create a blueprint for large buildings across California with similar end‐use and system characteristics.
An additional benefit of this project is its location within a community that qualifies as a "disadvantaged community" (DAC). This gives the project team opportunity to engage with DAC local government officials and residents who visit the site to inform them on energy savings measures and energy-reduction techniques that can be implemented in their community.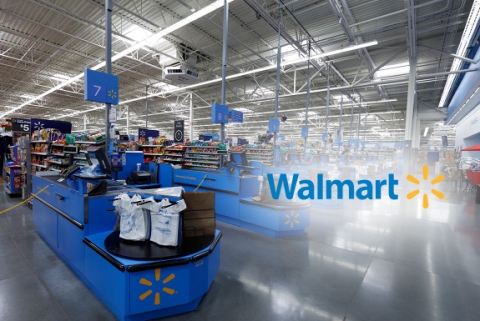 Program at a Glance
Program Goals
Install integrated energy efficiency technologies and demand reduction measures that achieve 20 percent or greater electricity savings at a big-box retail store
CSE's Role
Prime contractor
Technology knowledge transfer
Technologies
Distributed Energy Resources
Energy Efficiency
Key Partners
Walmart, the National Renewable Energy Laboratory (NREL), TRC Energy Services (TRC), P2S Engineering, Inc. (P2S), Southern California Edison (SCE), Davenergy Solutions (Davenergy), Emily Grene and several innovative technology providers including Locbit, i2 Systems, Turntide by Software Motor Company, Integrated Comfort Inc. and SAY.
State Policies Supported
California Senate Bill 350
Impact Statement
Potential to lower business energy consumption and costs, improve food safety, increase grid reliability and reduce greenhouse gas emissions