Meeting Customer and Supply-side Market Needs with Electrical and Thermal Storage, Solar, Energy Efficiency and Integrated Load Management Systems (EPC-15-074).
Increasing amounts of distributed energy resources (DERs), such as solar, wind and energy storage, present opportunities to optimize and balance California's electricity grid through demand response participation in wholesale energy markets. CSE has teamed up with industry partners to test the ability of DERs to cost-effectively accomplish their main purpose of meeting on-site electricity needs while providing services to the grid.
This project, funded by the California Energy Commission, will configure and test two DER portfolios. The first portfolio consists of five schools within the Chino Valley Unified School District equipped with solar and energy storage. The second portfolio consists of two Hilton hotels (Garden Inn San Diego Old Town and Mission Valley) integrated with advanced energy efficiency sensors and controls. The demonstration will provide results that will allow stakeholders to better understand the technical, institutional and regulatory barriers to facilitating DER participation in supply-side markets.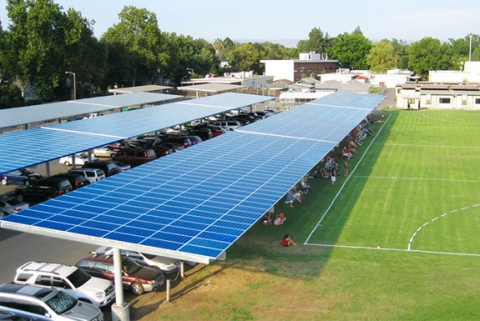 Program at a Glance
Program Goals
Develop a set of replicable strategies to expand participation of DERs in supply-side markets and enable more effective use of DER assets for all California ratepayers
Technologies
Key Partners
Olivine Inc., Tesla, Conectric Networks, DNV GL
State Policies Supported
CAISO Energy Storage & Distributed Energy Resources (ESDER) Initiative, CPUC R1503011 Energy Storage Proceeding, CPUC R1309011 Demand Response Proceeding, CPUC R1211005 SGIP Proceeding
Impact Statement
Greater grid stability through higher penetration of renewable energy in California by integrating customer-sited DER systems that maximize their value to both host customers and wholesale market activities