The Los Angeles Department of Water and Power (LADWP), the nation's largest municipal utility, has tapped CSE to administer its Solar Incentive Program that offers rebates to homeowners and businesses for photovoltaic systems.
CSE processes all rebate paperwork, awards solar installation incentives and handles customer relations as well as the rebate inspections.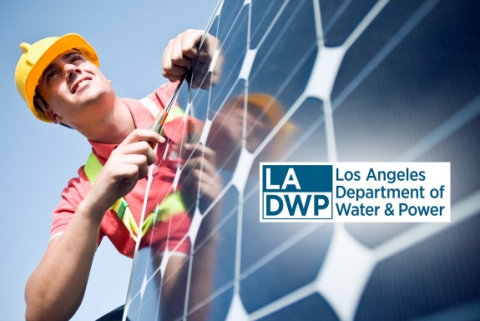 Program at a Glance
Program Goals
Support the installation of more than 200 MW of solar PV by paying out over $300 million in rebates.
CSE's Role
Administer Solar Incentive Program
Technologies
Impact Statement
Assist Los Angeles residents and businesses that decide to go solar by streamlining rebate administration and processing.