Plug-in San Diego has worked to increase electric vehicle (EV) adoption and deployment of charging infrastructure in San Diego County through a California Energy Commission grant to the San Diego Association of Governments (SANDAG). While the program has ended, resources it created are available on Plug-in & Get Ready.

Through Plug-in San Diego, CSE assisted SANDAG's member agencies to develop regionally consistent, streamlined processes for permitting and installing residential and commercial electric vehicle charging stations. The project also assisted multifamily housing properties and workplaces with charging equipment siting and worked broadly to increase public awareness of EV benefits through outreach, education and technical assistance.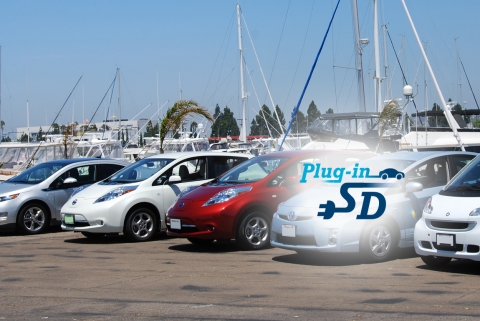 Program at a Glance
Program Goals
To increase awareness of electric vehicles in San Diego County by providing technical assistance and informational resources
CSE's Role
Subcontractor in charge of providing EV Expert consultation services and educational awareness
Technologies
Electric Vehicles (EVs)
EV Charging Infrastructure
Key Partners
San Diego Association of Governments, California Energy Commission
Impact Statement
Since 2016, Plug-in SD has provided dozens of consultations for San Diego County residents, public agencies, workplaces and multifamily property owners.