On behalf of the San Diego Regional Energy Partnership (SDREP), CSE conducts education and outreach to local government staff, home performance contractors and the real estate industry. Our expert staff also provides technical assistance for commercial building operators conducting energy benchmarking and helps residents take energy-saving actions in their homes. Among CSE's initiatives for SDREP are conducting homeowner workshops on energy efficiency and individualized home energy coaching as well as developing a zero net energy roadmap and webinar series for local governments.
SDREP is a utility ratepayer-funded collaboration of local governments and San Diego Gas & Electric with the goal of advancing energy efficiency in homes and buildings.
San Diego Regional Energy Partnership Impacts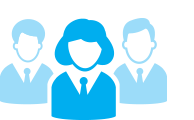 430+
informed stakeholders
Engaged more than 430 local government representatives, contractors, energy raters, real estate agents, lenders and other stakeholders through meetings, trainings and webinars.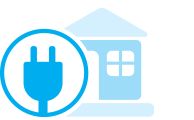 2,500+
educated residents
Helped more than 2,500 San Diego County residents take action on home performance and energy efficiency.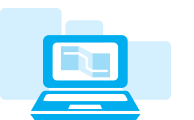 Published a map to help contractors, energy raters and local governments identify areas where homeowners are most likely to engage in energy upgrade projects.
Program at a Glance
Program Goals
Advance energy efficiency in buildings in the San Diego region
CSE's Role
Implement projects on behalf of SDREP partners
Key Partners
City of San Diego, County of San Diego, City of Chula Vista, San Diego Association of Governments, Port of San Diego, San Diego Gas & Electric
State Policies Supported
AB 32, AB 758, AB 802, California zero net energy goals, local climate action plans
Impact Statement
<h2 class="home-block-title">San Diego Regional Energy Partnership Impacts</h2> <div class="col-sm-12 col-md-4"><img alt="" class="impact-image" src="/sites/default/files/images/site/icons/impact/icon_engagements.png" style="height:120px; width:194px" /> <div class="impact-title"><span class="impact-large">430+</span><span class="impact-med"> informed stakeholders</span></div> <div class="impact-desc">Engaged more than 430 local government representatives, contractors, energy raters, real estate agents, lenders and other stakeholders through meetings, trainings and webinars.</div> </div> <div class="col-sm-12 col-md-4"><img alt="" class="impact-image" src="/sites/default/files/images/site/icons/impact/icon_energy_savings.png" style="height:120px; width:194px" /> <div class="impact-title"><span class="impact-large">2,500+</span><span class="impact-med"> educated residents</span></div> <div class="impact-desc">Helped more than 2,500 San Diego County residents take action on home performance and energy efficiency.</div> </div> <div class="col-sm-12 col-md-4"><img alt="" class="impact-image" src="/sites/default/files/images/site/icons/impact/icon_home_energy_upgrade_map.png" style="height:120px; width:194px" /> <div class="impact-title"><span class="impact-med">Home energy upgrade map</span></div> <p>Published a <a href="/remp-sd">map</a> to help contractors, energy raters and local governments identify areas where homeowners are most likely to engage in energy upgrade projects.</p> </div>