The Center for Sustainable Energy (CSE) led a nationwide team of electric vehicle infrastructure experts in developing resources to facilitate and accelerate EV charging at apartment buildings and condominiums.
Funded by the U.S. Department of Energy's Vehicle Technologies Office, the Vehicle Charging Innovations for Multi-Unit Dwellings (VCI-MUD) project's goal was to educate interested parties about EV charging and assist them in developing installations and obtaining available incentives.
The project engaged stakeholders across the country to determine barriers to MUD charging and research techniques and technologies that address these barriers. From this research, the project team developed an easy-to-use toolkit about MUD EV charging for building managers and owners, residents, electric utilities and local governments to better understand the opportunities and rewards.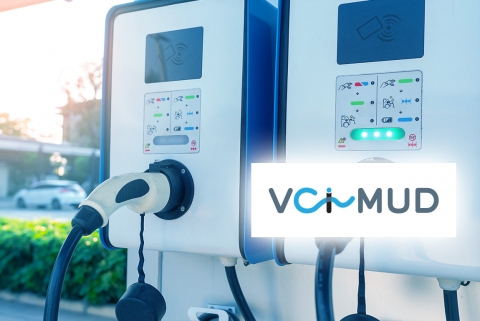 Program at a Glance
Program Goals
Expand opportunities for multi-unit housing owners to cost-effectively meet resident demand for EV charging infrastructure and increase a property's competitive edge.
CSE's Role
Prime Contractor
Project management
Information dissemination
Technologies
EV Charging Infrastructure
Key Partners
Clean Cities Coalition Network
U.S. Department of Energy
Energetics
Forth
Impact Statement
The overarching goal of the project is to address barriers to MUD and curbside residential PEV charging by:  
Engaging stakeholders across the country to determine the barriers they experience  
Demonstrating innovative technologies that address the barriers 
Compiling project findings in an easy-to-use toolkit  
Disseminating the toolkit across national, regional, state and local channels