Geared toward helping fleet managers fully realize cost and operational benefits
After more than 70 fleet audits, transportation experts at the Center for Sustainable Energy (CSE) have identified the most successful electric vehicle fleets in the nation. These fleets put more mileage on electric vehicles on average, therefore achieving some of the greatest emission reductions per dollar spent by fleet operators in the country.
Based on work with these fleets, CSE recommends a three-step approach to ensuring fleet EVs are utilized to their full potential.
#1 Prepare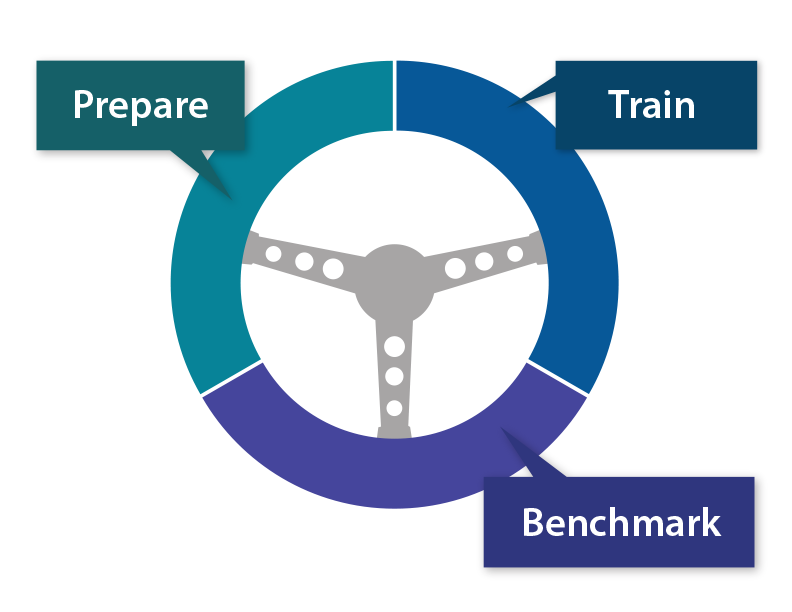 Fleets can ensure high utilization of EVs by preparing before vehicle delivery. EV fleet project preparation boils down to two essential steps: 1) ensuring that chargers are in place before vehicles arrive and 2) setting goals for vehicle utilization.
Having vehicle chargers in place before vehicles arrive should be common sense, but many underestimate how long it can take to get chargers in place if trenching or panel upgrades are necessary. This can result in vehicles being "bricked" or parked without a way to charge.
Deciding on utilization standards for EVs also is a crucial penetration step. Setting a utilization or goal specific to EVs, and then sharing that figure within the organization, creates accountability and raises additional awareness of the vehicle.
#2 Train
Training is essential and can include fleet staff, fleet customers and management. To ensure that EVs are highly utilized, common-sense instruction should be provided to demonstrate how to operate and charge vehicles. Some fleets choose to consult outside trainers, such as CSE Fleet & Facility Services, or representatives from the technology provider.
#3 Benchmark
The most successful fleets regularly monitor and manage for high EV utilization. They ask questions to evaluate their efforts: Are staff regularly using and servicing vehicles? Are new team members being trained on the equipment? How is the organization performing against peers?
Fleets are encouraged to participate in CSE's EV Fleet Benchmarking program, that ranks fleets against other industry leaders based on the utilization of electric vehicles, as determined by average electric mileage driven.
Bottom Line
A successful fleet ensures that adequate charging is in place prior to vehicle arrival, that staff is well-trained and that high utilization is a shared goal among members of the organization. A high-achieving fleet has the same impact with a single electric vehicle as fleets with less planning have with three or four EVs, and at a cost of tens of thousands of dollars less.