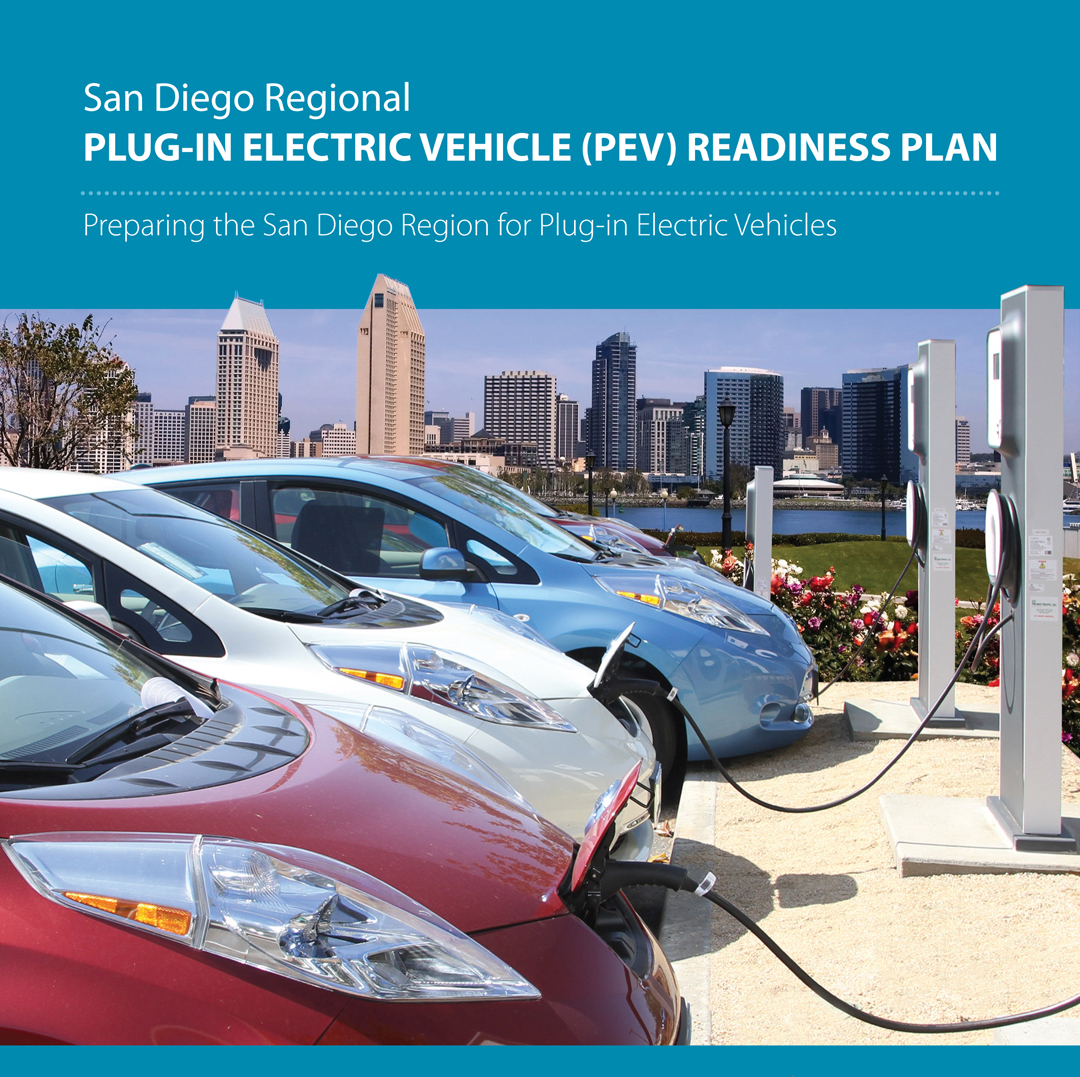 The San Diego Association of Governments (SANDAG) approved at a January 24 board of directors meeting a comprehensive document for readying the region for widespread use of plug-in electric vehicles (PEVs) prepared by CCSE transportation staff, SANDAG and the San Diego Regional Electric Vehicle Infrastructure working group.
The readiness plan, sponsored by the California Energy Commission, helps identify and resolve a variety of issues related to the adoption of PEVs, including installation of vehicle charging equipment at multi-unit dwellings and workplaces. The plan is part of statewide efforts to prepare local governments for more PEVs and alert residents, businesses, electrical contractors and local utilities to the actions they can take to support PEV growth.
"With more than 7,000 PEVs on the road and over 500 public charging stations in the region, San Diego is already a national leader in PEVs," said Tyler Petersen, CCSE associate program manager for PEV planning. "There remain, however, significant barriers to the PEV marketplace ranging from lack of public knowledge about vehicle charging to a lack of PEV charger requirements in local zoning ordinances."
Inside the report
The report calls for conforming and streamlining municipal and utility processes related to permitting and installing charging equipment, establishing rules for PEV parking and handicap access and training for municipal staff and electrical contractors.
One thing the report points out is that to adequately support the anticipated PEV growth, it is vital to place charging stations at locations in which drivers will stay for longer periods including workplaces and popular public and retail locations such as shopping centers, parking garages, recreational facilities and transportation stations. This will enable drivers to complete their daily commute and possible side trips without fear of depleting their vehicle battery.
The report includes a variety of fact sheets and education resources that highlight recommended solutions to reducing the barriers identified in the San Diego region. Among the topics addressed are charging at home and the workplace, how to best site optimal public charging station locations and use of PEVs in government and private vehicle fleets.
For more information, download the complete San Diego Regional Plug-in Electric Vehicle Readiness Plan.