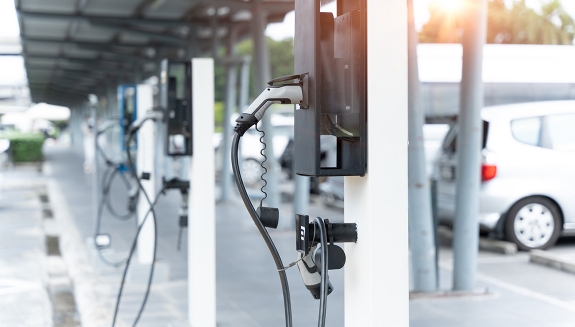 The Infrastructure Investment and Jobs Act establishes two funding programs for new electric vehicle (EV) infrastructure investment: the National Electric Vehicle Infrastructure (NEVI) Formula Program and the Discretionary Grant Program for Charging and Fueling Infrastructure.
Retail businesses may be eligible as site hosts for both programs if they meet specified conditions.
In a brief for the Fuels Institute, John Gartner and Zach Henkin of the Center for Sustainable Energy provide an overview of the funding opportunities and recommendations for retailers seeking EV charger funding.
Among the considerations:
A data-driven approach can help fuel providers quickly determine locations that will both serve the EV driver and offer opportunities to preserve customer engagement and increase revenue.
To identify NEVI-eligible locations most likely to be highly used and so, more profitable, consider variables such as regional vehicle miles traveled, traffic patterns, and forecasted regional EV adoption.
Optimally siting chargers using a predictive methodology such as CSE's Caret software can help retailers reach utilization goals and increase revenue from other services.