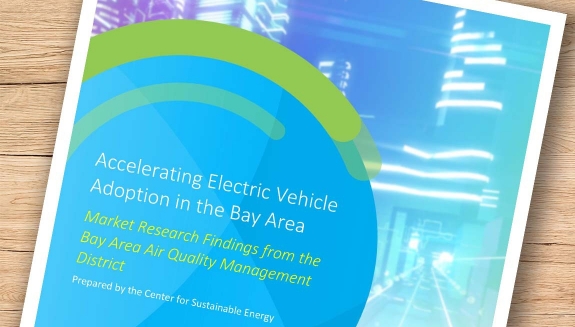 The Bay Area Air Quality Management District has a goal to increase electric vehicle (EV) market share in its territory to 90% by 2050. To assess the barriers to EV adoption and which incentive programs could effectively and equitably address them, the Center for Sustainable Energy (CSE) conducted surveys and interviews with priority populations and key stakeholders including:
Low-to-moderate income residents
Apartment dwellers
Nontraditional commuters
Ride-hail drivers
Multi-unit dwelling property owners
Vehicle fleet managers
Car dealerships
CSE's findings show that most audiences value similar factors when it comes to vehicle purchasing decisions (e.g., cost, safety, dependability) but have significant differences when it comes to what incentive types would accelerate their adoption of EVs. The report also identifies possible solutions for property owners to provide EV charging, fleets to electrify, and car dealerships to sell more EVs.
These findings helped inform the air district's 2021 EV Acceleration Plan and were presented at the 2021 Behavior, Energy and Climate Change conference.